Custom Trampoline Rooms Built Your Way
Being an industry-leading trampoline manufacturer that focuses on entertainment solutions for both residential customers and commercial entertainment centers gives us the expertise required to produce innovative products.
We leverage experience gained by building more than 250 commercial trampoline parks to bring your families favorite attractions, like climbing walls, trampoline courts, foam pits, and more, to the comfort of your home's recreation room or outdoor space.
INNOVATION HAS NO LIMITS
The vision for each custom trampoline project may be totally unique, but our commitment to fulfilling every detail never waivers. Our team is passionate about creating family entertainment solutions that allow you to capture memories often made at public venues without leaving your home.
We are committed to ensuring that the play space you envision for your home is made a reality.
Tell us about your dream in-home entertainment space. What attractions you would like to incorporate into your indoor recreation room or outdoor adventure area, and we will deliver custom-built attractions your family will enjoy for many years to come.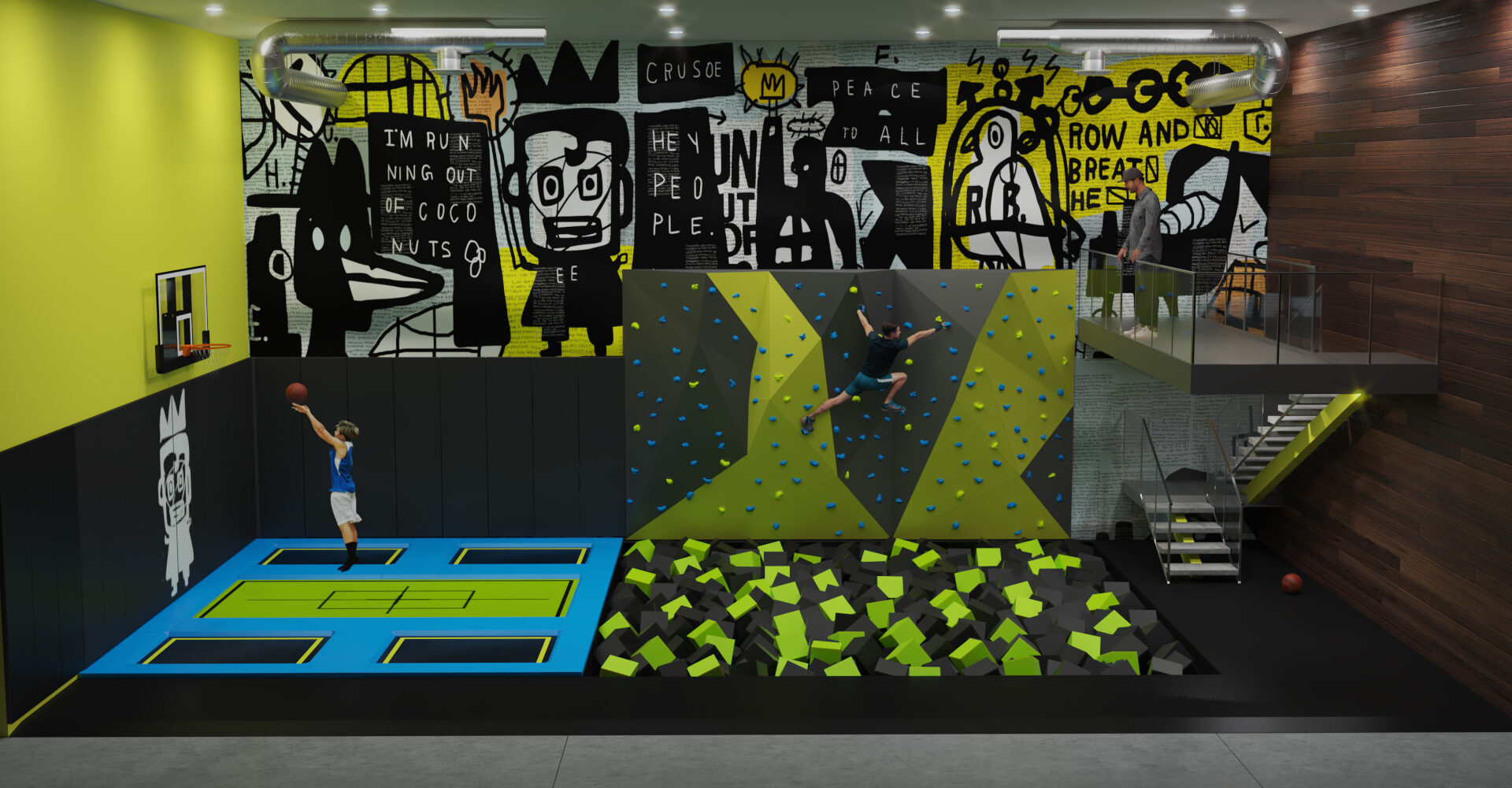 PREMIUM QUALITY | MADE IN THE USA
Our Custom Attractions are manufactured with expert precision, craftsmanship, and premium American-sourced materials.
Each attraction produced by Best American for your indoor trampoline room or outdoor adventure area is manufactured with the same standards and processes that we employ when building commercial venues.
Contact our team today to learn more about transforming your space from ordinary to an adventure park that is sure to provide a memorable adventure each time you visit your custom-designed trampoline room.