It's Backyard Season!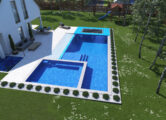 Next article
Celebrities and high-profile billionaires love to showcase their extravagant homes. In fact, it was reported that Lady Gaga has a basement bowling alley and that Bill Gates has a custom trampoline room that is loved by his kids to work off excess energy.
While we may not be experts when it comes to adding a private airport to your estate, like John Travolta, our team is well versed on designing and building attractions for indoor trampoline rooms.
In fact, we are considered an industry leading trampoline park builder with more than 250 commercial trampoline and adventure parks designed and built worldwide.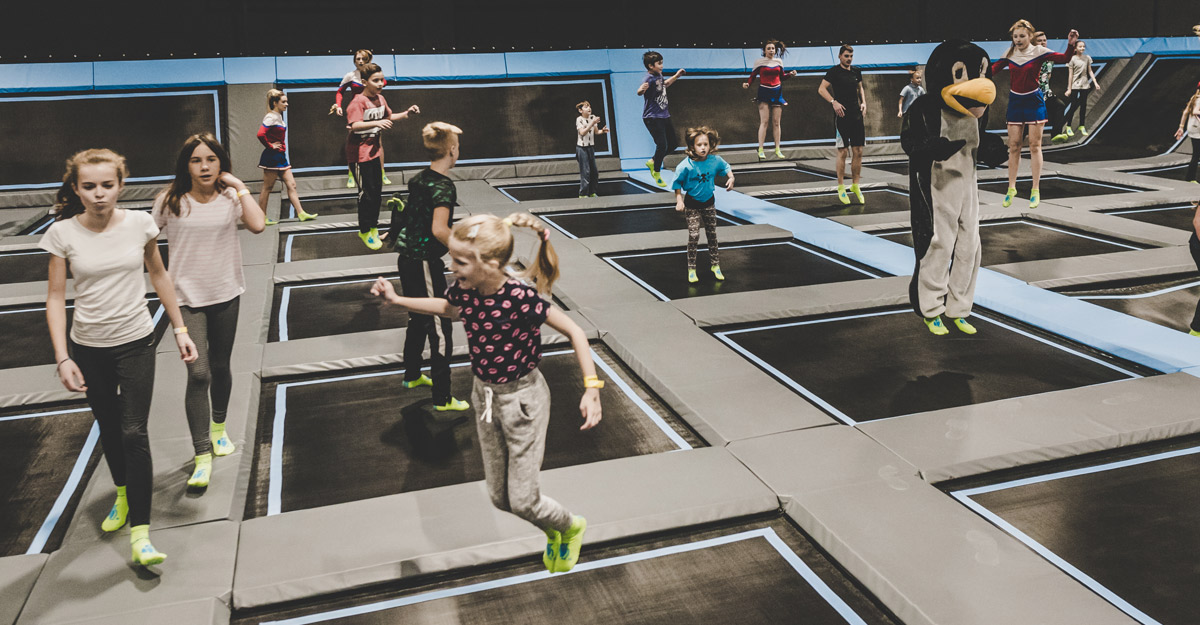 Trampoline Experience Matters
Our experience in the family entertainment industry has afforded us the opportunity to design some amazing indoor trampoline rooms. One of our most recent projects was for a client who is a HUGE fan of the Utah Jazz basketball team. He was building a recreation room for his grandkids to enjoy and wanted to include a custom trampoline court into the space.
The final trampoline court design and build-out for this project included four inground purple trampoline mats (jumping surfaces) with yellow accent webbing. Black frame pads were tailor-made to help protect jumpers from the springs and commercial grade steel frame. The indoor play space was finished with yellow wall pads that completed the look of the Utah Jazz themed trampoline room.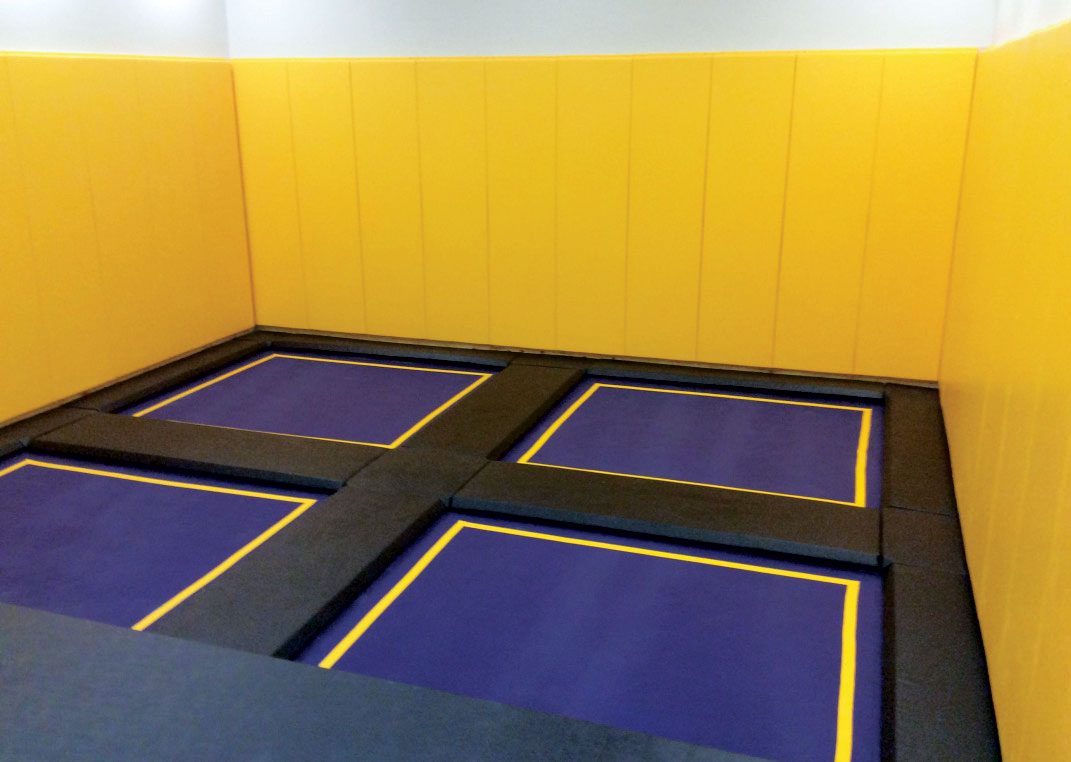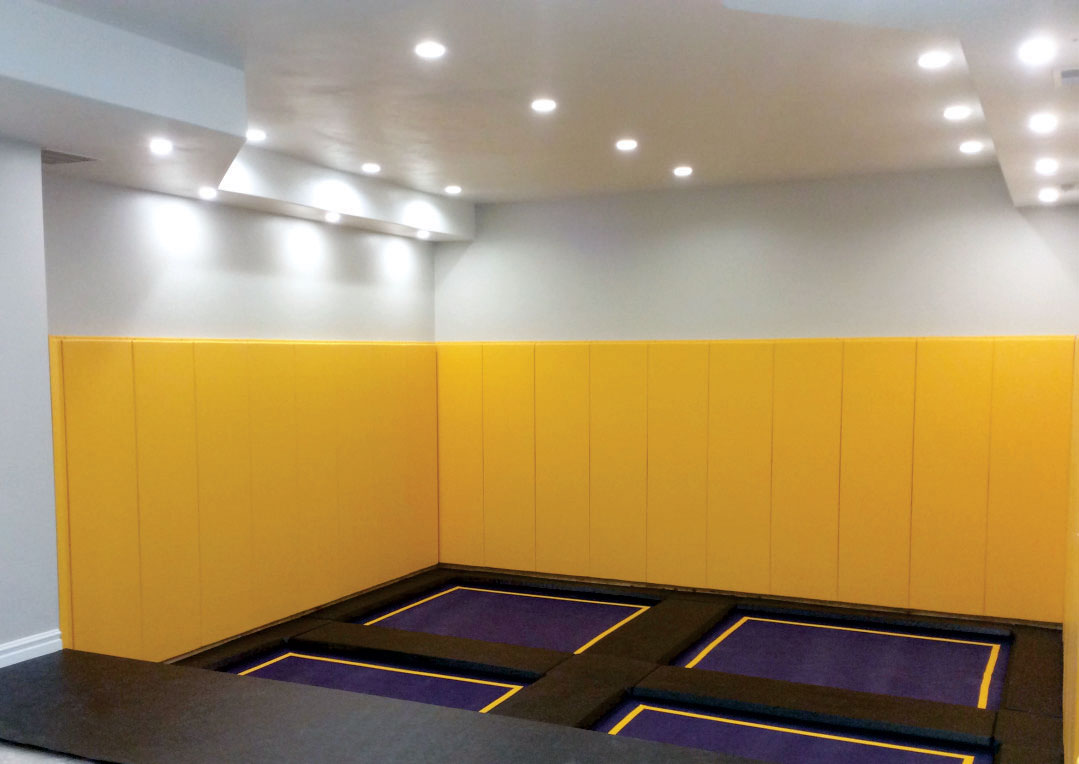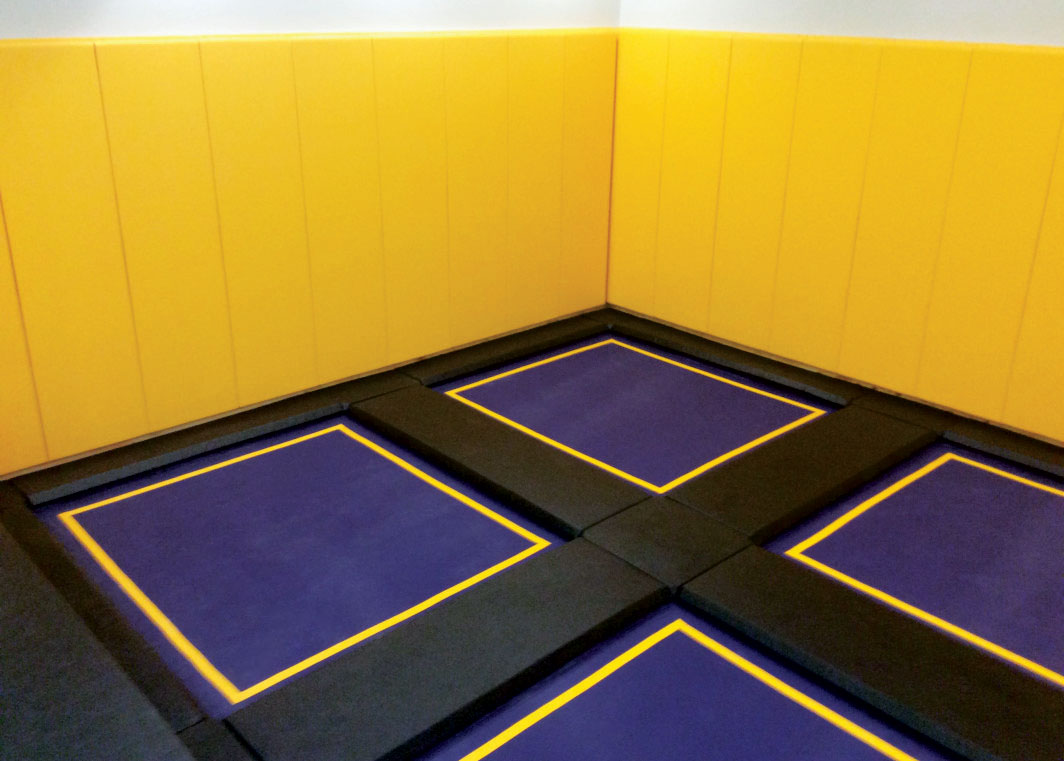 The Big Jumping Question
What does it take to have an indoor trampoline room added to your home? The first requirement is a room with a good amount of space. Yes. We realize that the phrase "a good amount of space" is equivalent to someone telling you to go grab an item "over yonder", which means a few miles away to anyone who didn't grow up in the south.
The truth is the larger your space is the more attractions, and more fun, can be incorporated into the room. If you're looking for a minimum amount of square footage, we advise that your room be at least 350 square-feet. This room size is large enough to house one trampoline court with four jumping surfaces (mats).
Not enough room inside your home's recreation space? You're in luck! Our team is equally as passionate about outdoor trampoline areas as we are about indoor trampoline rooms. Essentially give us a spacious area to work with, indoors or outdoors, and we'll build an envy worthy adventure space.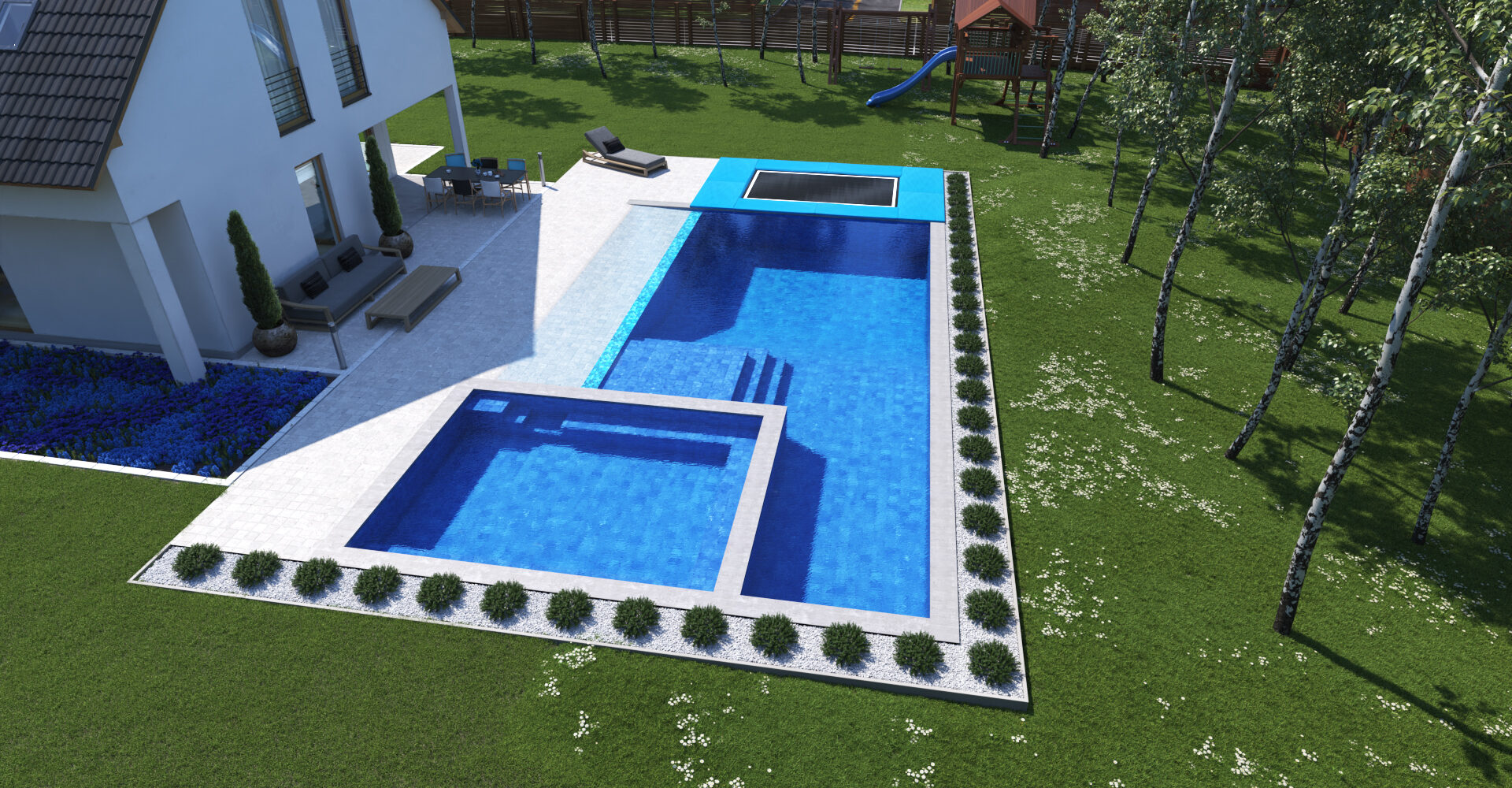 How Much Does an Indoor Trampoline Room Cost?
The question on everyone's mind. How much does this all cost? We'll break it to you easy. A custom trampoline room costs much less than a commercial trampoline park. Not good enough? What if we tell you that celebrity level income status is NOT a requirement? Still not exactly what you were hoping to hear?
Joking aside. This is likely the most important question on your mind and is something that we are happy to help you answer. However, answering this question without all the information is much like guessing the weight of the world's largest cantaloupe at the state fair. We can give you a number but without all the information it wouldn't be an accurate quote.
The great news is that at Best American Trampolines we are passionate about our work, love building lasting relationships with our clients, and can't wait to learn more about the trampoline room you envision.
Contact our team to discuss your project and learn more about our turn-key trampoline solutions today!