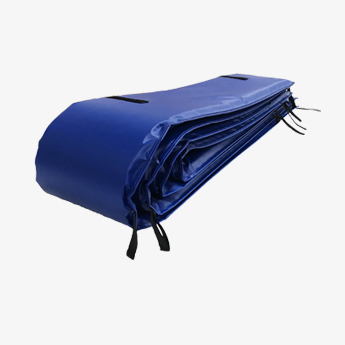 10×17 Xtreme Frame Pad
Our 10×17 Xtreme Frame Pads are designed to help ensure that jumpers don't contact the springs or trampoline frame while jumping. These frame pads cover the edge of the jumping surface and extend to the outside edge of the frame.
They are made with 1.25″ thick gymnastics grade foam and are wrapped with a 22 ounce coated vinyl that is UV resistant. Sewn straps are used to secure the frame pads to the trampoline frame and help ensure that the pads stay in place.
COMPATIBILITY
MATERIALS
1.25″ Thick gymnastics grade foam
22 Ounce coated vinyl in green or blue
Sewn hook and loop frame straps
PRO TIP
Use our

Measure Your Trampoline

guide to help ensure you select the correct replacement frame pads for your Best American Trampoline.
Proudly manufactured in the USA